Digital marketing – including social media – is the skill that the greatest share of CMOs believe is most important to their marketing team's success today – They are also the three skills most difficult to find when building a team
Data analytics and insights skills are among the most challenging to secure when building a team, per 57% of CMO respondents. Not far behind, 51% rate strategic thinking as being among the most difficult to find.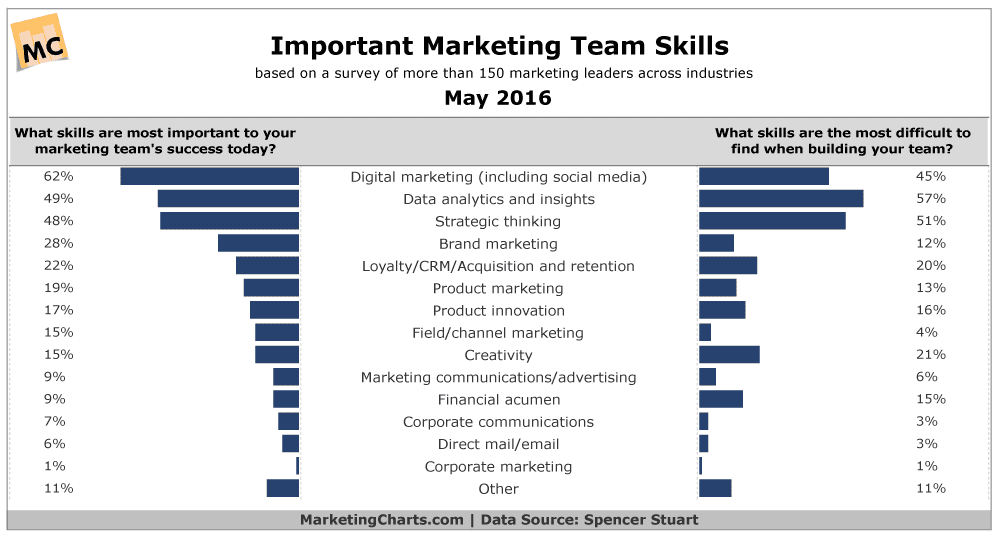 This most recent study indicates that the top barrier to building a strong marketing team is budget constraints (33%), though a shortage of talent (29%) is close behind. The largest talent gap, according to previous research? Analytics!
Via MarketingCharts