WVU's business and economic research department just reported that our state economy has a lot of uncertainty and needs entrepreneurship to be able to prosper. 
Highlights
Since 2017, West Virginia's employment has been on the rise
Almost all of the 12,000 jobs added in West Virginia since 2017 are in just eight counties
Coal, natural gas and construction accounted for 10,000 of the new jobs – all the other sectors combined were just 2,000
The biggest employment factor has been the increase in pipeline construction jobs – which are high pain but do not last forever
Industrial diversification is the key priority
It's essential to figure out how to help West Virginia develop a supportive entrepreneurial environment for small business start up and growth.
---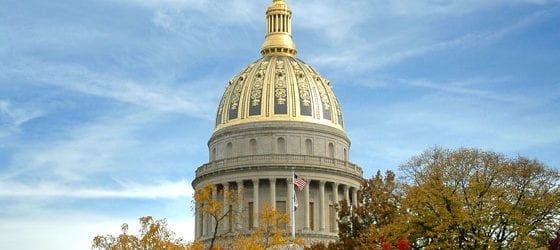 Source Article:
CHARLESTON, W.Va. — West Virginia has seen some economic improvement, economist John Deskins told a roomful of state leaders, but growth has been driven by volatile energy sectors such as coal exports and natural gas pipeline construction.
"Our state's economy now does have a lot of uncertainty," said Deskins director of the Bureau of Business and Economic Research at West Virginia University.
Deskins was speaking at the annual West Virginia Economic Outlook Conference at Embassy Suites in Charleston. He also discussed West Virginia's economy on MetroNews' "Talkline."
After bottoming out in 2017, employment in West Virginia has been on the rise in recent months. The entire state hasn't shared that growth, though.
Almost all of the 12,000 jobs added in West Virginia since 2017 have been in just eight counties: Marshall, Monongalia, Berkeley, Harrison, Lewis, Jackson, Cabell and Raleigh counties.
And most of the job growth has occurred in a fairly narrow part of the economy. Coal, natural gas and construction comprised 10,000 of those new jobs and all other sectors comprised the other 2,000.
"The biggest factor is pipeline construction jobs," Deskins said. "They're good jobs, high paying jobs. But naturally those jobs are going to be finished. And as they're finished those jobs will disappear."
Steam and metallurgical coal exports have kept the coal industry relatively stable, but the export markets can fluctuate. Meanwhile, natural gas has surpassed coal as a contributor to U.S. electric power generation.
Overall, while West Virginia's gross domestic product growth has been on the rise, it still remains below the national average. Per capita income also lags the national average.
West Virginia's unemployment rate has stabilized but exceeds the national average. West Virginia's labor force participation — which includes both those working and those actively searching for work — remains last in the nation, where it has been since 1940.
"We can never achieve the prosperity we want if we have a labor force participation rate that is nine points below the nation, that is dead last," Deskins said.
"Getting that blue bar to move to the right is not easy, is not short term, is not going to happen overnight."
Educational attainment is one of the inhibitors to growth, Deskins said. West Virginia's college-going rate is below the national average and continues to slide.
West Virginia's higher education chancellor, Sarah Armstrong Tucker, spoke on a panel at the summit on education and training. Her message was about training and retraining opportunities, but she said not enough people are taking advantage of available programs in fields such as petroleum technology, aviation and nursing.
"There are jobs, and that's what is frustrating," Armstrong said. "The mantra that there are not jobs in West Virginia is not true, and that's what is frustrating. What we need is to get people to fill those jobs."
The drug problem that has hit West Virginia so hard over the past few years is another economic issue. West Virginia outpaces the national average in drug-related deaths.
"You have people who would like to work in a perfect world but they've managed to get caught up in this really tragic cycle," Deskins said.
West Virginia Adjutant General James Hoyer spoke on a panel about health and drug abuse, sharing stories about programs like the Mountaineer Challenge Academy.
"In my mind, the number one issue we've got in the state of West Virginia is human capital and getting the potential out of it," Hoyer said.
Deskins said West Virginia's challenges won't be fixed overnight. He suggested growth could occur in areas like downstream gas manufacturing and tourism. He suggested West Virginia should maintain support for entrepreneurs who can make small businesses flourish.
"The reason we're not as diversified as we need to be is because it's difficult. The economy is so complex, and there are so many factors to understanding the economy," Deskins said.
"It all boils down to entrepreneurship. It boils down to creating an environment conducive to small-business startup and growth. Industrial diversification is a key, key key priority for our state. There should never be a discussion without the question, what can we do to create an environment for small business startup and growth?"