CMOs are no longer investing the majority of their budgets to customer acquisition, instead spreading their spending more evenly across the six stages of the customer journey
The survey of 100 CMOs with annual marketing budgets of at least $1 million found 57% predicting an increase in overall budgets over the next 2-3 years, with spending growth expected across all stages of the customer journey.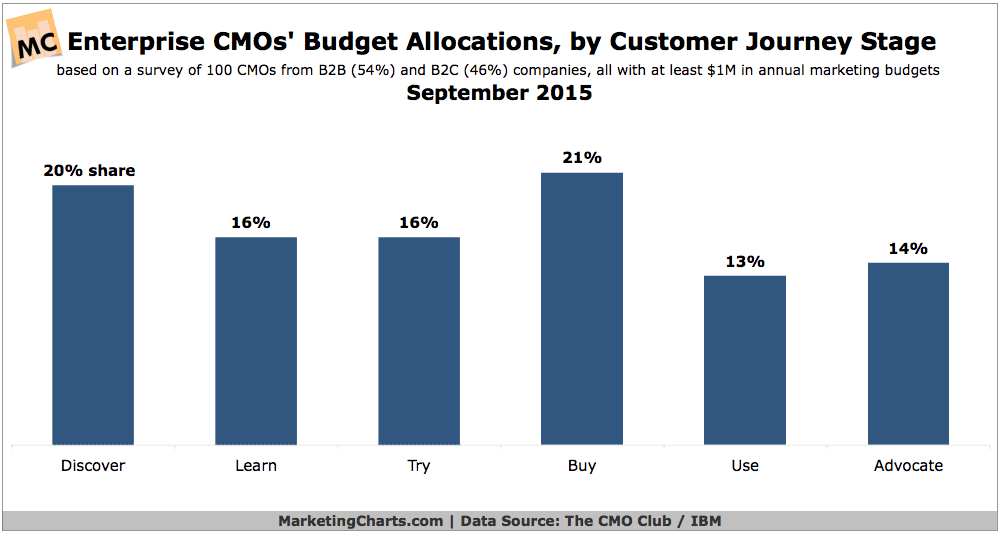 Currently, average budget allocations break down as follows:
Discover: 20% share;
Learn: 16%;
Try: 16%;
Buy: 21%;
Use: 13%; and
Advocate: 14%.
The fairly even spread in spending is interesting in light of research contained in a MarketingCharts report suggesting that among B2B marketers (at least those at mid-size companies), there is a greater focus on lead generation and acquisition than on retention and up-sell revenue.