Google Translate first launched in April 2006, using rule-based machine translation between English and Arabic. Translation between English and Russian followed in December 2006, and the addition of new languages ramped up in 2007. Google Translate has thus passed the 100 languages mark in just under 10 years.
Google Translate works with text, images, audio, video, and handwriting.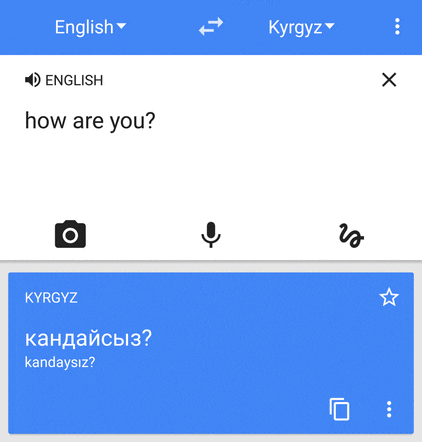 There are six ways Google Translate can support a language:
Type: Just use your keyboard.
Talk: Have a bilingual conversation.
Snap: Translate images of text in a different language.
See: Use your phone's camera to see instant translations.
Write: Draw letters or characters with your finger.
Offline: Get text translations without a data connection.
The basic criteria for Google Translate to add a new tongue is that it must be a written language. But the team also requires "a significant amount of translations in the new language to be available on the web" so that it can leverage machine learning, licensed content, and its Translate Community (over 3 million people have contributed approximately 200 million translated words) in order to offer decent results.