Almost half their time goes to transaction processing vs management, control and decision support.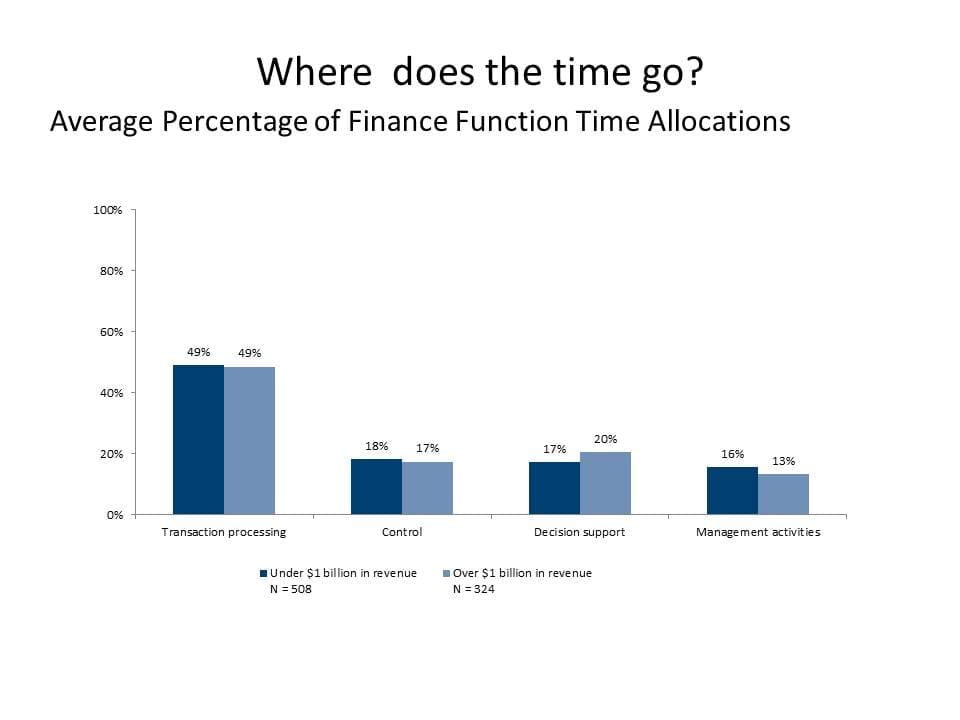 This means that in an average work week, highly paid finance staffs are spending the equivalent of Monday morning through lunchtime on Wednesday making sure that bills get paid, customers get accurate invoices, general accounting work gets done, and fixed assets are accounted for, among many other tasks that keep the money moving through an organization.
The full article at CFO Magazine shares more details and insights.