Healthcare has traditionally been seen as lagging behind other industries when it comes to digital marketing.

Now there are some exciting things happening within this sector when it comes to data, mobile, and consumer-focussed digital experiences.
Here are some of the latest insights regarding digital innovations in healthcare.
Key Charts
Q: Thinking about patient data, how prepared is your organization in the following?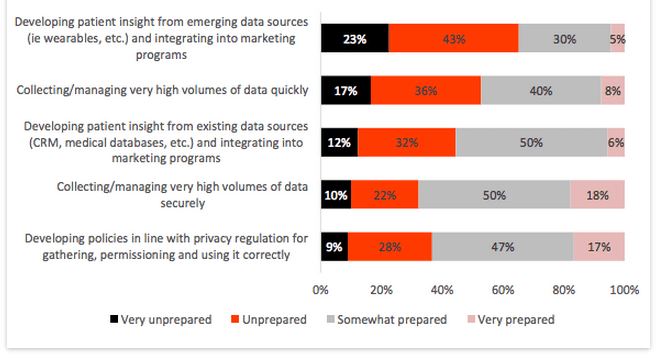 Q: Which of these do you think will have the most impact onalthcare marketing in the next 24 months?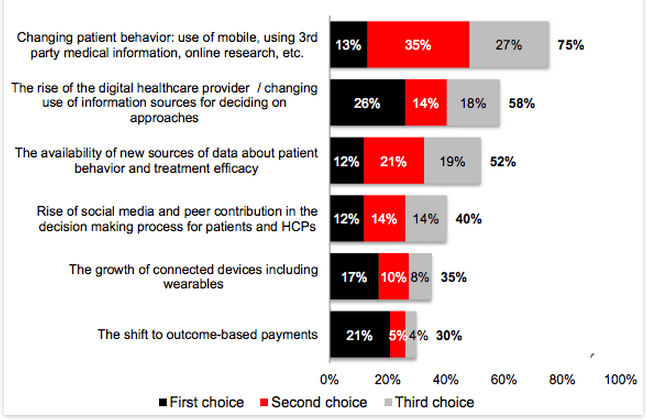 Great 4 minute video recap
https://www.youtube.com/watch?v=156Zw4AtoZ8