I'm committing to writing and publishing more on a daily basis
So it's the new year and this is my first blog post of 2015. My new commitment for this year is to write more original content for this blog.  I'll still continue to share short highlights of the business, marketing and technology articles I find each day.
But this year, I'll start to share more in-depth, thoughtful and insightful posts regarding the journey building and growing two companies, while at the same time raising a family.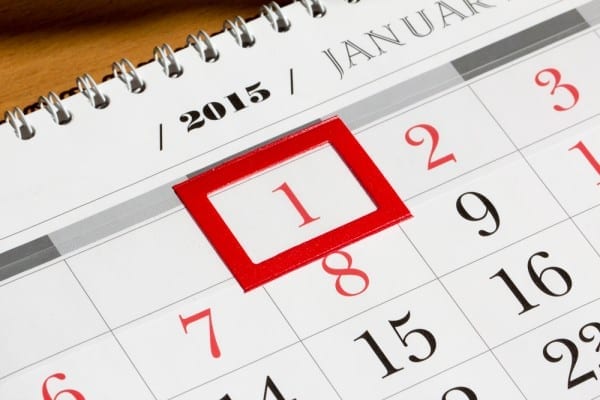 Why write?
Most posts will be based on what I'm experiencing and thinking at the time.  I feel that that taking time to write my thoughts out will help clarify my thinking. I've kept a journal, off and on, over the past year. I've found taking time to write pulls deeper thinking out of my mind.
With this blog, I will share some of those thoughts publicly.  Especially as they relate to building a business and, at the same time, prioritizing and balancing a rich marriage and family life with two young children.
I'll be writing about what I'm doing
I'll write mostly about what is going on in my business thinking at the time.  I've founded and led several high-growth technology startup companies over the past 20 years.  Business requires a great deal of thought, or it should – lol. I hear many owners talk about being so caught up in the day to day that they wish they just had time to sit still and think.
Two types of thinking come to mind. There is deep thinking on behalf of the solutions and value that we create for our customers. To provide value we have to get immersed in their problems, their concerns and opportunities. Also, introspection is needed regarding your own personal strategy in building a business.  It's also important to think through the leadership of your teams and the management of your projects.
This year I expect to journey many iterations of thinking and problem solving.  In each instance, I'll be in pursuit of successful outcomes for clients and our own business endeavors.  It's that thinking that I plan to share in posts on this blog.  I'm calling it 'Insights on the Business of Life'.
What are my current projects?
My current projects involve my founding role in two companies, one a SaaS-based business solution in the home medical equipment industry, HME Recovery, and a second company, Health Ventures, an advisory practice I own, where we serve as a strategic business advisor to $10M-$100M companies in the healthcare industry.
HME Recovery
At HME Recovery, we provide a service to HME/DME companies, that notifies them if a patient, who is actively renting their home medical equipment, passes away.  I'm one of the four co-founders in company.
A HME/DME provider typically learns of a patients passing only if a patient's family calls or the medicare billing is denied – often several weeks later.  Because of the delay they often experience a payment denial for billing past a patient's date of death.  From time to time they lose, or are otherwise unable to recover, an expensive piece of home medical equipment.
On average, 1% of a providers patient population passes away each month, 50% of the time they are aware of the event, 50% they are not. Of the patients they are unaware who have passed, 50% of the time the patient has valuable equipment at their home.  We've seen providers lose equipment in the range of 1-2% of their active rental income.  That means a provider with revenues of $10M a year could be losing almost $200,000/year of patient equipment.
Our software monitors their active rental patient base each day and provides them an end-of-life patient alert when the patient's name shows up in an obituary or in any of the state/national/local death registries.
Our software service is offered via the web, and costs between $250/month to $2,000/month depending on the size of the HME/DME providers patient base to be monitored.  The ROI for the provider is high, immediate and ongoing.
Knowing much earlier of a patients passing, allows the HME/DME provider to better serve that patient's family, recovery their equipment and return it to service, and update their billing information preventing billing denials and audits.
Health Ventures
At Health Ventures, we help the CEO's and leadership teams of hospitals, skilled nursing facilities, health insurance providers, physician groups, etc, with their digital business strategies. Each of these companies are in service to thousands, if not hundreds of thousands of people in a very important way.  I'm the managing partner of the firm.
Each of our clients face tremendous pressures to perform, and deliver life-changing results.  They need every helping hand and resource when it comes to leveraging technology to survive and succeed in their mission.
We help them drive top-line growth, improve profitability, increase market share, and increase the quality and value of the customer/patient experience. We help them streamline business processes and create operating efficiencies resulting in increased speed of delivery and cost savings.
In the process we also help in the transfer of any knowledge, best practices and transitional skill sharing to our clients so they can continue to leverage and benefit from the best practices they acquire.  This helps develop their organizational agility/capacity and equip and enhance the capabilities of their team.
Our team's time professional service rates rage from $50 to $450/hour depending on the task/skill set. We often have long-term retainer relationships with our VIP clients.  We share with our our clients a strong portfolio of partners, skill sets and and capabilities representing a team of about 50 professionals.
Our teams can help clients in the fields of business, technology, IT, security, web design and development, application and database development, mobile app, marketing, communications, sales and healthcare-specific business process strategy.
Future post topics are:
Personal and Business Strategy
Time and Task Management
Agile Project Management
CEO & Executive Technology Coaching
Industry Specific Issues and Insights
Using the Web as a Platform for Publishing
Corporate Web/Internet/Intranet Strategies
SasS Business Development
Leveraging Technology Investments
Executive Information Systems
Internet Sales & Marketing
Marketing Automation
Email Marketing Strategies
Working with Remote Teams
Presentation Platforms
Contact Relationship Management
Best Practices in Advisory Consulting
Creating Innovative Technology Solutions
Business Development Strategies
Partnering with Offshore/Virtual Talent
Software Tools and Techniques for Getting Things Done
Mobile Application Productivity
Books and Podcasts I'm Reading/Listening To
Thoughts on Personal Work/Life Balance
Technology Enabling Child Development
Personal Leadership & Development
How will I approach this?
I'm still figuring out when and how this will fit into an already busy schedule.  I sense I'll have time to write in the morning and late at night. I'm going to set aside 30 minutes per day to write.
I'll start by outlining several draft posts about the topics above. I'll look at them and dive into the ones where my interest and passion for the topic is at a high level.  My goal is to write and publish three to five original, thoughtful articles each week.
My past web, email and social publishing experience
2002-2007: Personal Website & Manual Email Weekly Summary
I'd started an email list in 2002 where I shared each week the top 10 helpful business-technology-marketing articles that I'd discovered that week.  That list built up to about 15,000 people. I continually received positive comments of how helpful and useful those email article/link summaries were.
But after running it for almost 5 years I got involved in a new endeavor and stopped sending it out on a regular basis. I scaled it back to just three or four holiday update emails each year. Now new tools exist like MailChimp's RSS-to-Email that can automate that entire process of auto-publishing a weekly or monthly articles digests from your blog.  I'll likely put that back in place now once I get going.
2007-2012: Social Media Only
With the advent of Facebook, Twitter and LinkedIn, I shifted from posting a lot of articles on my website and just posted them to social media.  I think everyone got focused on building up a friends and followers.  I was very blessed to get into twitter early and have been humbled by having over 40k followers on Twitter today.
Also I'm very happy with having most of my professional network connected on LinkedIn and Facebook.  I shifted focus to just posting on social media.  It was easier than blog posting and manually creating weekly e-blasts. And it certainly keeps you connected with people in a great way. I'm all for it.  But regretfully it left behind no permanent 'home-base' archive that I control of my links/posts/photos to look back and reference.
2012-2015: A return to the website for photos and short citations
A couple of years ago I really started posting more on this www.paulhelmick.com website.  I tried to break the major categories out into Business, Personal and Photo's.  The rest of the site was basic background pages on me and our various business endeavors. The personal categories were just that, topical to my personal life. And in the past year, I've been more focused on posting photos the blog.
2014-2015: Automated social media posting from blog
Today, everything posted on the blog gets automatically cross-posted to Facebook, Twitter and LinkedIn via Buffer.  I actually use the professional paid plugin WP-Buffer Pro. This seems to align with the best practices of having a 'personal platform' as Michael Hyatt champions in his book and blog.
The thought is to publish on a platform you own and control – and then syndicate content to the different communities that have a connecting touch point with you.  But in the posting, you leave behind breadcrumbs that can still bring readers back to your home base – your blog or website.
2015: A renewed focus on original content
I started sensing with my business category posts, I had broken them down into about 10 sub-categories, that they were really just highlights – not thoughtful original content of my own.  Most of those posts were very short, just a key point, key graphic, a comment and link to a source article.
My regret, looking back at the posts from the past couple years, is that having been through some amazing business experiences, their is very little of that reflected with thoughtful writing on my blog.  I think of the opportunities that I might have had to capture some of the thinking that I missed.
There have been several ups and downs of having led the development of an incredible software application.  Also the experience and challenge of raising funds for a startup and the difficult challenge of trying to build a nationwide revenue model built upon paid advertising.  Many lessons learned there and definitely some hard-won insights I hope to share at some point.
After I get some of these posts published online and my thinking is a little more clear, I'll reexamine how how some of the categories should be setup.  And after I will revisit how the weekly email distribution of the articles should be kicked back off.
Inspiration
This writing session was insured by the writings of John Saddington, Michael Hyatt, Jeff Goins, Pat Flynn, and many other's who I've had the privilege to read their blogs, follow their posts, and listen to their podcasts.  Each of them are encouraging and inspiring individuals worthy of your time and attention.
Wish me luck!
Wish me luck! This post was specifically inspired by John Saddington's recent post (How I'd (re)Start Blogging Today) I know the new year always starts off with great intentions and flurry of ambitious self-promises, etc. I'm going to commit to taking time to write something each day, publish something every day or so, and share some of the thinking that goes on inside my never-ending racing brain.
---
Related Resources
Here are some recent posts from John Saddington on his blogging strategies
And a great annual recap from Michael Hyatt: