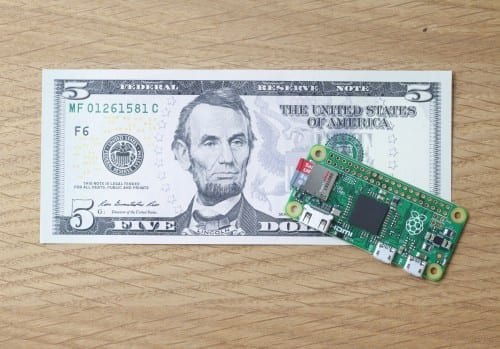 The Raspberry Pi Foundation has worked to develop a low-cost computer to remove the barriers that keep people from learning about programming and tinkering with electronics.
Raspberry Pi has just unveiled the Pi Zero, a programmable computer that costs only $5 — about as much as a cup of coffee.
Available from today, the Pi Zero is the charity organization's smallest computer ever and packs enough power and components to match up to other offerings in the Pi family. In fact, it's half the size of the Model A+ released last year, but offers twice the power.
Intro Video
Specs
For a $5, you get a Broadcom BCM2835 application processor that's 40 percent faster than the Raspberry Pi 1 and 512MB RAM. There's also a microSD memory card slot, a mini-HDMI socket for video output at Full HD resolution and 60 frames per second, and Micro-USB sockets for data and powe
➤ Raspberry Pi Zero: The $5 computer [Raspberry Pi Blog]