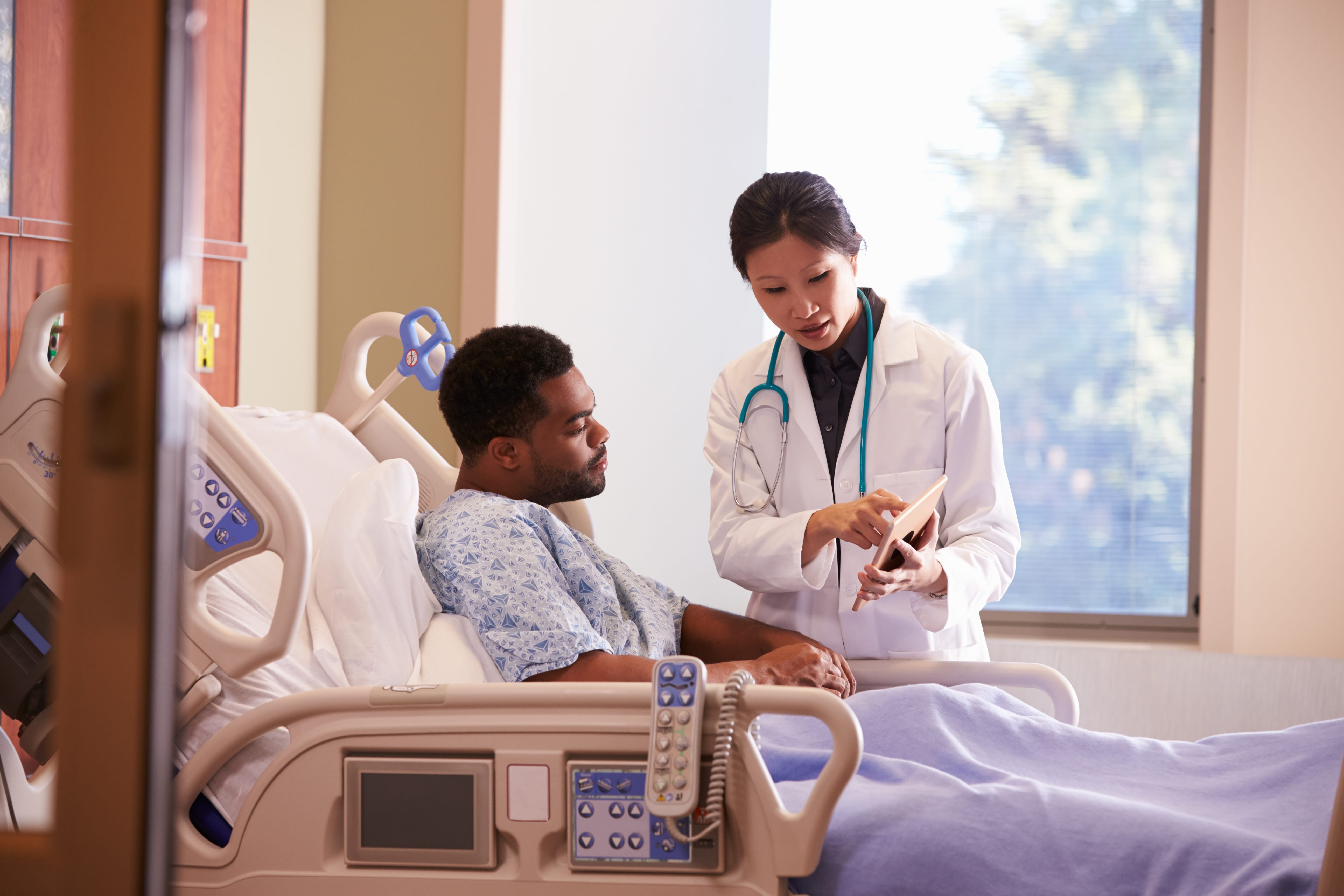 In an industry filled with competitors the likes of Optum, CVS Health and Amazon, leaders of health organizations are increasingly concerned about non-hospital competition from the tech-centric consumer companies
In a recent report from Kaufman Hall, 88% of US hospital and health system executives believe that their organizations are vulnerable to non-hospital competitors
Here is the full fourth annual Kaufman Hall report about the state of consumerism in healthcare ranked participating organizations based on an overall measure of how well they are meeting the demands across consumer access, experience, pricing and infrastructure
Nearly all (98%) of respondents said their organizations' digital experience is either somewhat or significantly worse than Amazon's – And one-third of respondents said they would trust Google, Amazon or Apple over healthcare providers or insurers to develop the best online tools
Some additional facts from the study are shared below.
Only 8% of all healthcare organizations were ultimately rated as Tier 1 performers, and about 25% rated as Tier 2. Another 39% ranked in Tier 3, down from 52% in 2018, meaning that 20% ranked in Tier 4, up from 17% in 2018.
Simply, Tier 1 organizations were identified as having dedicated focus and resources on building a consumer-centric infrastructure. On the other end, Tier 4 were identified as not working on consumer-oriented strategies and not meeting evolving needs.
This "backsliding" is attributed to providers sticking with traditional ways of conducting business.
Even though most organizations had urgent care, ambulatory surgery centers or free-standing diagnostic facilities, about half of the organizations had no retail clinics. Plus, only one-third of entities offered online self-scheduling for existing patients, and 16% offered this option for new patients.
"Many hospitals and health systems remain focused on a brick-and-mortar model of offering consumers access to their providers," Dan Clarin, senior vice president for strategic and financial planning at Kaufman Hall, said in a statement. "Consumers are accustomed to the convenience of being able to access the goods and services they need on their smartphones, tablets, and computers. Healthcare organizations that want to connect with new or potential consumers should adapt their delivery models to remain relevant in an increasingly digital environment."
The paper does offer some initial steps to improving customer access: First, start with asking, "how do we best serve consumer needs?" Second, identify growth-oriented metrics to determine access success. And third, provide multiple options across physical, virtual and convenience dimensions for consumers to access your system.
And some overall progress is being made in the healthcare industry. About half of these hospital organizations are offering wearable devices on a limited or widespread basis; 56% are offering limited in-home monitoring services; and 43% are offering smartphone apps on a limited basis.