Remote Work Is Having Its Moment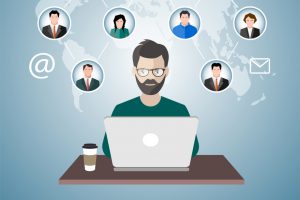 Details.
A guide to essential technology for remote and quarantined employees. Geared toward IT professionals, this short webinar is available free of charge on my blog and provides an overview of the most important technology you need to ensure employees are successful working from home. Hint: It's not just collaboration tools. You need to think holistically about technology enablement.
A home office checklist for newly remote workers. My colleagues Martha Bennett, Paul Miller, and I put together a checklist for workers that are going remote for the first time. It includes useful best practices for setting up your own office as well as the necessary technologies to remain successful. We're also doing a webinar on this checklist on Monday, April 6. Register here.
Best practices for network and capacity management. If you're an IT professional, you're working overtime right now to make sure that you have enough capacity to handle demand on VPN servers and collaboration tools. My colleagues Andre Kindness and Art Schoeller have published a set of best practices to help you handle the increased demand.