B2B content marketing continues to play a significant role in the overall marketing strategy of businesses, with most B2B marketers finding it effective in generating leads and increasing brand awareness.
However, challenges such as measuring content effectiveness, lack of budget, and limited resources hinder the success of B2B content marketing efforts.
---
Key Points:
B2B content marketing remains crucial for businesses, driving lead generation and brand awareness.
Measuring content effectiveness, budget constraints, and limited resources are common challenges faced by B2B marketers.
Email, social media, and blogs are the top three effective content distribution channels for B2B marketers.
Video content is gaining popularity in B2B marketing, proving to be effective in engaging and educating target audiences.
Successful B2B content marketers prioritize the creation of audience-specific, high-quality content.
---
Personal Insights:
Every business I know is working hard to figure out how to best direct their efforts this year.
---
Article Highlights:
B2B media spending will have reached almost $70 (69.3) billion, roughly double the figure from 2020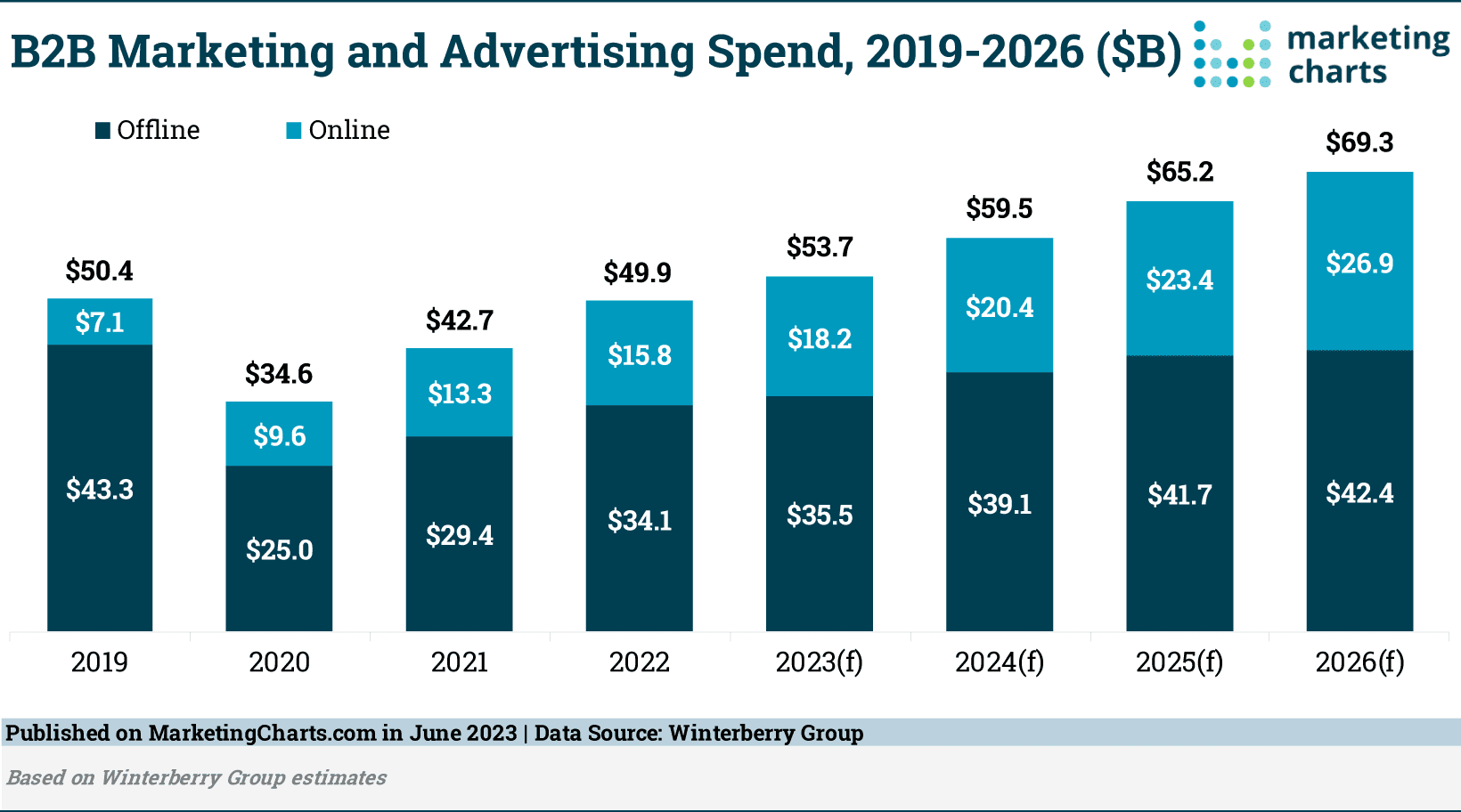 Source Article:
>>> https://www.marketingcharts.com/industries/business-to-business-229914