Improving the customer experience is a goal for just about every business, but what does that mean and what challenges does it present
Making experiences fast, mobile-friendly and consistent are priorities for only 3%, 4% and 8% of clients respectively.
Having said that, 17% of respondents are prioritising ease of understanding.
Only strategy ranks as more important than design in the customer experience (40% see design as the most important element).
Where do you place the most emphasis on improving customer experience?
Rank the most important elements to customer success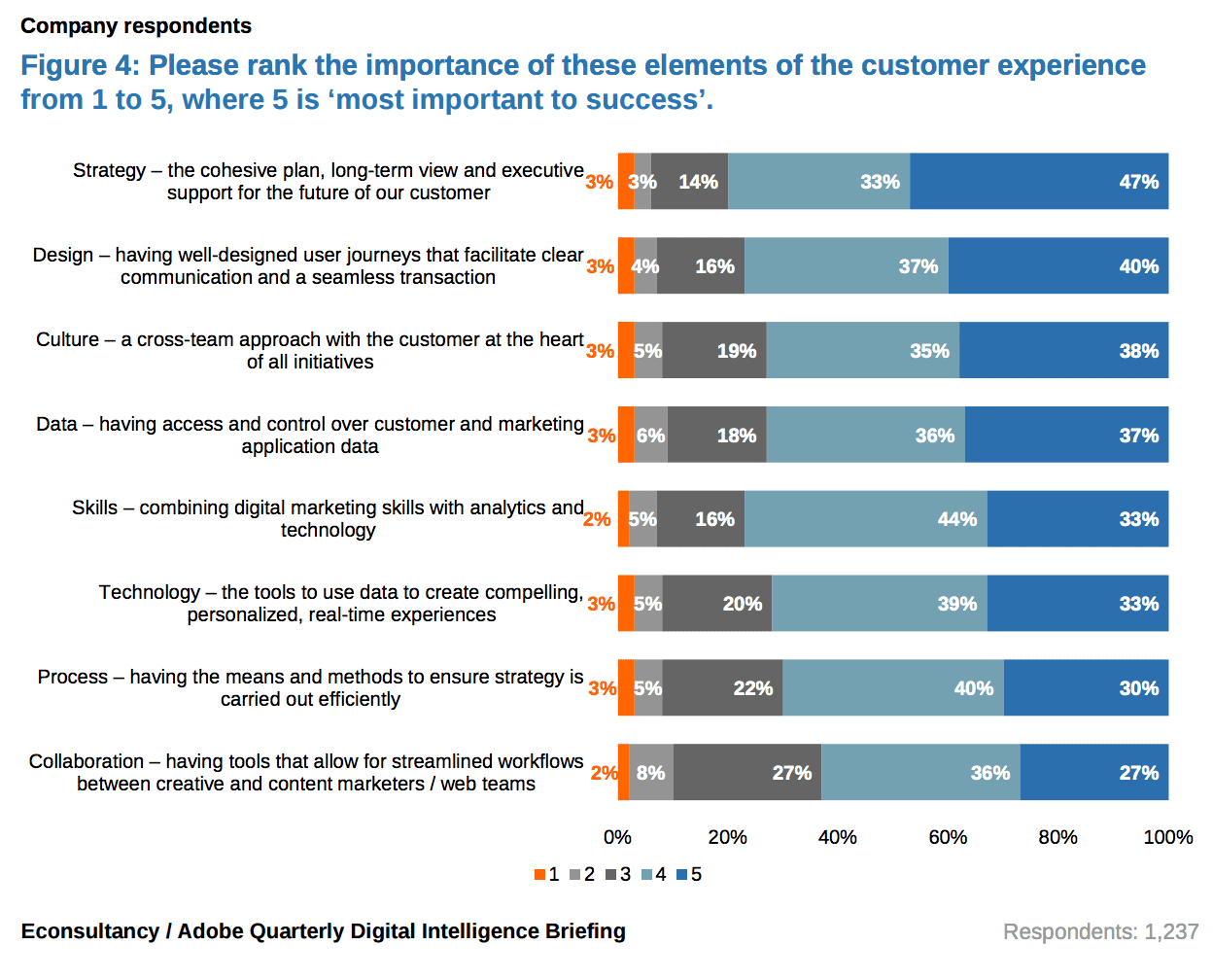 For more on 2016 trends, download the Adobe Quarterly Intelligence Briefing.