17% of marketing leaders say that their organization is producing enormous volumes of digital content, while another 64% are producing moderate volumes.
There is more volume today than 2 years ago, and the volume of their digital content assets will increase again over the next 2 years.
Organizations feel they are not prepared to deal with all the content due to the lack of skilled talent (30% share of respondents).
Not far behind, technology deficiencies are considered the top barrier by almost one-quarter (24%) of respondents, followed by lack of clarity in the overall content management and production process.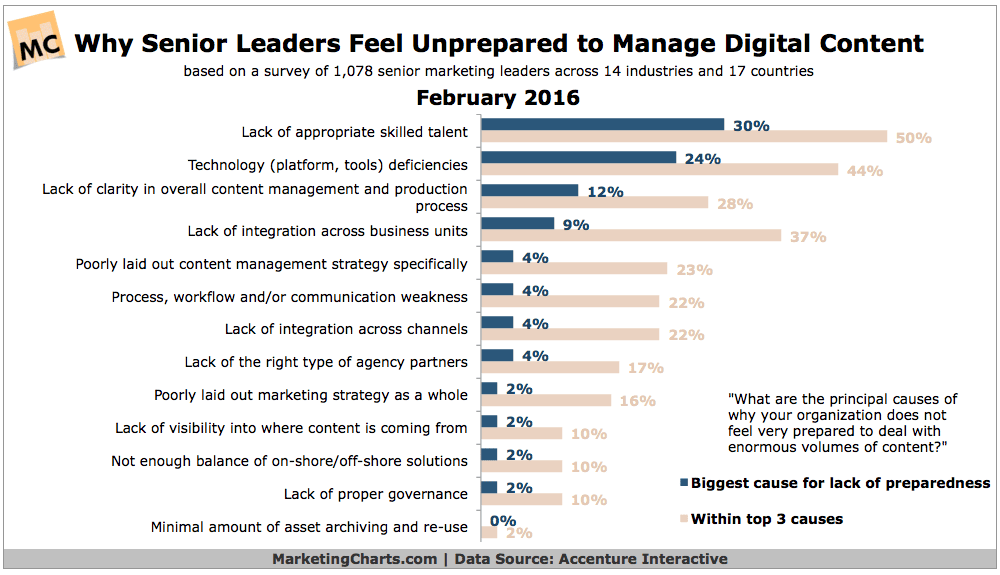 Source: Accenture Interactive [pdf]