"Helping People. Using Technology. Building Business."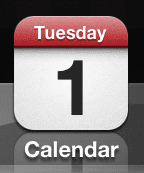 These three phrases have been the bedrock principles throughout my 30 year entrepreneurial career in technology/marketing. To be most helpful to you, it seems fitting to focus the writings and insights on the blog in 2013 toward a central theme.
define: Building (verb)- to establish, increase, or strengthen, to form or construct a plan, system of thought, to create a completed outcome
The Purpose & Focus of this Blog in 2013
"To share each day a singular thought, point, principle, tip, tool or technique that works – and that can help you use technology to build your business – enabling you and your team to grow and prosper."
60,000 Opportunities to Serve and Help
The Paul Helmick Lifestream blog has about 55,000 followers on Twitter, 15,000 email subscribers and about 4,000 friends and connections on LinkedIn and Facebook. Give or take some overlap – that's about 60,000 people.
What an incredible opportunity to help even just one person build their business – or encourage someone (like myself 30 years ago) to jump into the deep end of the pool and start a business. It's amazing where life will lead you if you take a few risks.
Building Business Article Topics
For the past few years, this blog has shared my observations and insights on entrepreneurship and business and some helpful tools and resources in the areas of:
sales
marketing
media
advertising
business
leadership
finance
important people to know
technology
public relations
publishing
raising capital
startups
business updates
a few personal topics and family updates
The central theme of most every post in 2013 will be on building business.
Weekly Email Distribution
Once a week, Saturday morning, an email summary/index of relevant posts for the week will reach you via email. It will have, for each article that week, the post title, a short excerpt and link to the article on the blog.
Short and sweet. Everyone appreciates the clarity, consistency and brevity.
Instant Unsubscribe
If you want off this email list, it's easy, here is the instant unsubscribe link.
If you ever want to resubscribe, just sign back up at www.paulhelmick.com – You can also follow these updates via Facebook, LinkedIn or Twitter.
I apologize if this email comes to you as a surprise. I've built the list up over the years from so many customers, clients, friends, trade show relationships, membership groups, and a variety of business and social contacts.
My hope is to provide valuable insights how to take advantage of how business and technology increasingly intersect and give you a competitive advantage personally and professionally.
My Motivations
Like you, I am responsible to get things done, to serve people well, to innovate, to increase revenues and profits, to lead others towards the accomplishment of mutual goals.
I'm also a husband and a father of two little toddlers – and juggle and struggle a lot how to best balance between building a business and investing in a healthy home life.
Many of the insights shared focus on how to get the most leverage on a particular activity or goal given a scarce amount of time and resources.
Speaking Gets you Thinking
It has been a privilege over the past few years to have spoken and shared our entrepreneurial insights as a guest speaker at UC's Executive MBA program. The interest that I see from so many younger professionals in business startups seems to be at an all-time high – with the winds of technology and globalization fueling the fire.
Why Write? To Clarify Insights on What Works and Share those Techniques with You
I'm still on the front lines every day building our own business, and still facing difficult challenges, some familiar, and some new ones. I love the quote, "If there were no valleys there would be not mountains to climb." But I'm continually inspired and encouraged by the tremendous opportunities I see in the market every day. the world is constantly changing and change opens the door to many opportunities.
It's been pressing on my heart to take a few moment's each morning and choose a thought, principle, path of action, tool or technique that has helped create successful outcomes – and share that with you via this blog.
From the Head and the Heart
Being able to write from the heart each day, to be introspective on the challenges and opportunities that I have faced or am facing… It's a helpful in clarifying and shaping my own thinking. It's also great way to share with you what has and hasn't worked and perhaps provide some shortcuts to success in your own endeavors.
Thank You for Reading, Commenting and Sharing!
I will keep the posts short, to the point and purposeful – such that they have utility in helping you better use technology to build your business. May 2013 be the year that you accomplish great goals and enjoy great personal and professional success.
All the best ~ Paul Helmick