The Gerber Shard is a useful, airline-friendly keychain tool.
Gerber's created a very useful, safe, compact an 'airline-friendly' tool with seven functions. It sells for just $7 bucks on Amazon. This is an extremely useful addition to any keychain.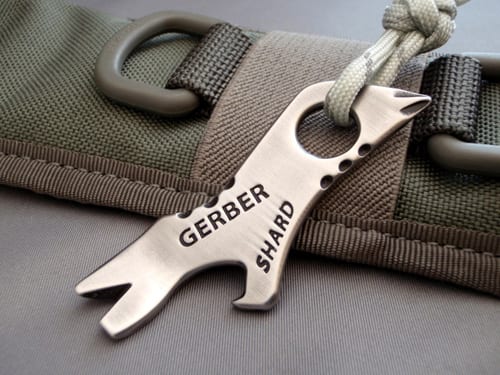 The Shard is just 2.75″ long,  .06 oz light , part # 22-01769. It's also coated with titanium nitride to ensure it is resistant to corrosion. Here are the key features.
Lanyard hole
Phillips Head Screwdriver
Small and Medium Flat Head Screwdriver
Pry Bar
Wire Stripper
Bottle Opener