In going through the drive-through at Wendy's yesterday, I noticed this new twitter promotion decal on the drive through window.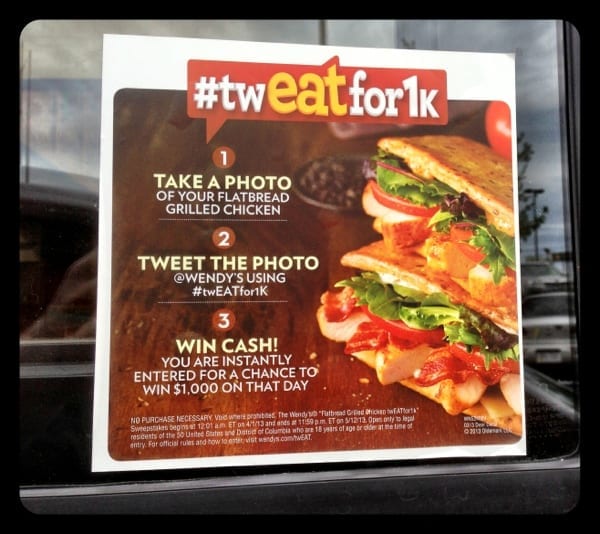 It is always interesting to see how major brands have deeply thought about, designed and structured their social media promotions.
In this particular example, users are able to engage by doing something very simple, taking a photo of the item to be promoted, and sharing it in their social media stream.
By making part of the contest requirements, the inclusion of the brands Twitter handle along with an identifiable hashtag, the brand benefits from both the promotion of the item, their brand and the promotion.
The hashtag is also very unique in that it suggests a course of action (tweet and eat) and in a fairly straightforward way, identifies the value of the $1000 (1k) prize offered.
In the end, in order to be effective, a social media campaign has to be fairly straightforward and simple. This is a good example of a brand putting in place a clear social media campaign.