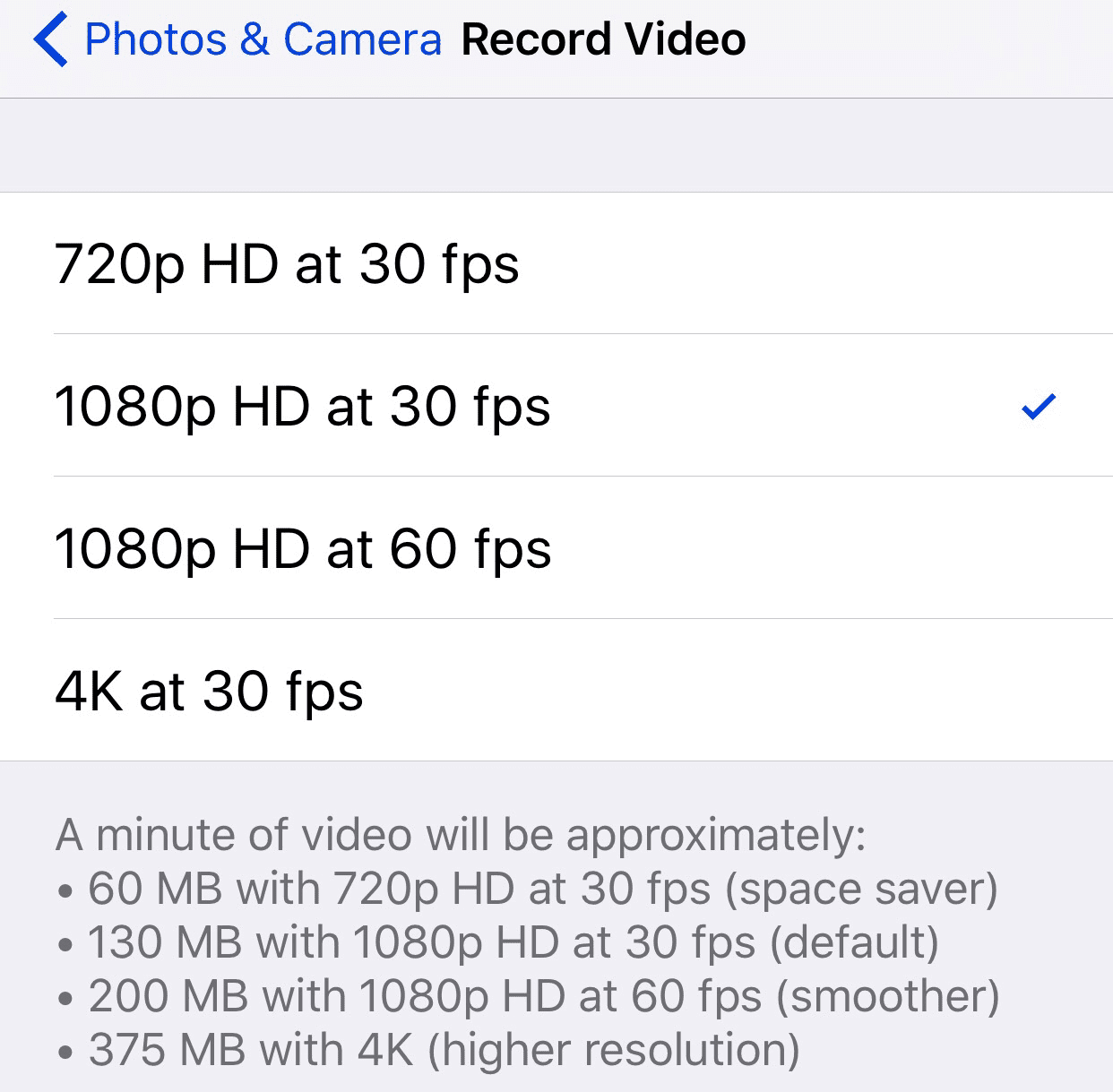 I'm sticking with 30 frames per second but going with the high definition format.
I think it would be interesting to have a choice for this closer to the actual camera interface versus down in the settings.
I can see situations we might want to change it dynamically based on what you are about to shoot.