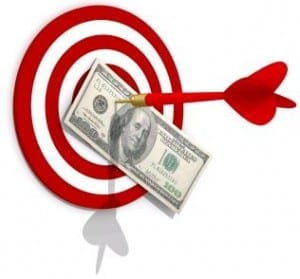 In particular, ad budgets earmarked for the desktop Web will shift to mobile in the next five years, propelling U.S. local mobile ad revenue to shoot up from about $2 billion this year to about $24 billion by 2016.

By then, Borell estimates that 88% of all local online advertising will be delivered on a mobile device. That growth will come directly at the expense of the desktop Web, where spending will decline 76% in the next five years.
Their research suggests a fairly rapid trend of a spending shift from desktop web to mobile platform advertising.

.