Giles blessed my grandmother with his love and care many years before she passed in 2004. Today he is home in heaven with her forever.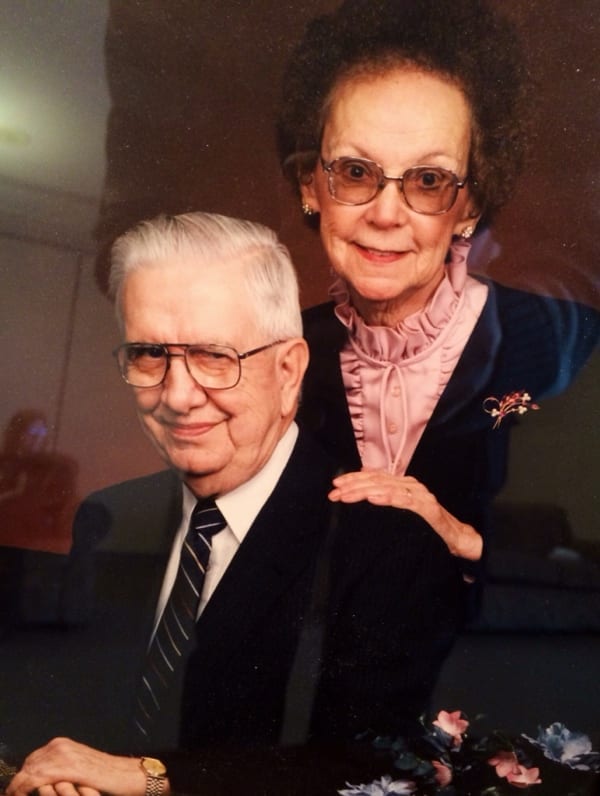 Giles Milton Thompson, 92, of Vienna passed away February 19, 2014 at his home.
He was born February 8, 1922 in Parkersburg, a son of the late Giles and Claudia Mae Shockey Thompson.
Giles was a member of the Grace Baptist Church, was retired from the U. S. Postal Service as a Clerk with 20 years of service and he was a WW II Veteran, having served in the Army Air-Force
He is survived by two step daughters, Sharon (Charles) Davis Fisher of Vienna, and Mary Sue (Roger) Davis Helmick of St. Albans.
Four step grandchildren, Charles Frederick Fisher, Jr. of Vienna, Paul Richard (Thresa) Fisher of Davisville, Paul W. (Kristen) Helmick of Charleston and Deborah Lynn (John) Fernatt of Hurricane.
In addition to his parents, he was preceded in death by his wife, Nina L. Pryor Davis Thompson in 2004 and his sister, Betty Jane Clark.
There will be a Graveside Service Saturday at 2:30 p.m. at Evergreen North Cemetery. Pastor Paul Drake will officiate and Military Rites will be conducted by the American Legion Post #15.
There will be visitation at Kimes Funeral Home, 521 5th St., Parkersburg also on Saturday from 1-2 p.m.
Messages of condolence may be sent to the family by visiting www.kimesfh.com
Memorial donations may be made to the Vienna Public Library.