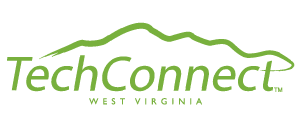 TechConnect West Virginia will bring together policy and opinion leaders, researchers and entrepreneurs, economic developers and others to discuss and develop strategies for growing the state's technology economy.
Marshall University. Verizon West Virginia and West Virginia University are sponsoring the Sept. 7 event from 1-5 p.m. at Foundation Hall on the campus of Marshall University in Huntington.
Featured speakers include James P. Clements, president of West Virginia University, and Stephen J. Kopp, president of Marshall University.
"West Virginia has the potential to significantly grow its technology economy, and in doing so, create jobs and economic diversity for state residents," said Kevin DiGregorio, executive director of TechConnect West Virginia. "The purpose of this event is to inform state leaders on what is taking place across the state in this sector and to identify what needs to be done to spur growth."
TechConnect West Virginia is a nonprofit coalition of public and private partners dedicated to growing and diversifying West Virginia's economy by boosting the state's technology economy. The organization is a partner of Vision Shared.
For information, contact Kevin DiGregorio at 304-437-4295, or visit the organization's website at www.techconnectwv.com
via statejournal.com