1. Most visitors feel the need…  For SPEED.
Make sure your site fully loads very quickly.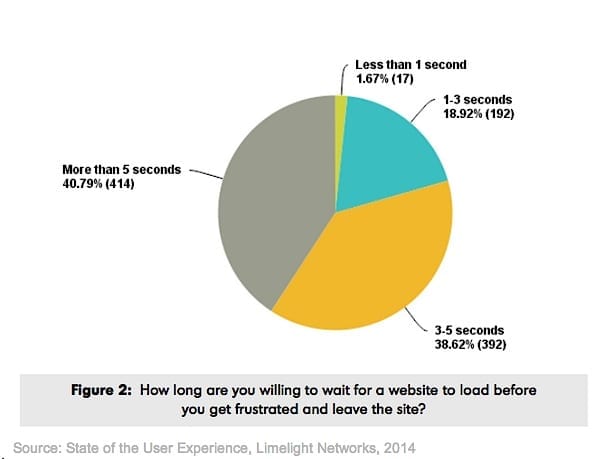 Website Speed
59% of respondents say they will wait no more than five seconds for a webpage to load before becoming frustrated and leaving the site.
37% say they will leave and buy a product from a competitor if a website is slow, and 26% say they might/are not sure.
2. Most visitors first view your website on their mobile phone or tablet.
Look great on mobile.